Shopping Cart
Your Cart is Empty
Thank you for your business!
You should be receiving an order confirmation from Paypal shortly.
Exit Shopping Cart
Phase II Much More Outstanding than Phase I!
People All Around the World Flash the "Phase II" Sign Showing How Great Phase II is!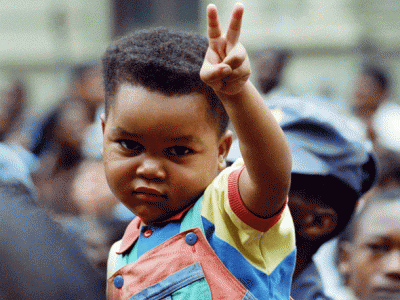 The Phase II Sign Means "I Love Phase II!"
Enthusiastic RumbaTek fans raise the Phase II sign and chant "Phase two! Phase two! Phase two!" at the Southeast Ohio Phase II Kick-Off Jamboree, in Southeast Ohio, last August. Festival goers enjoyed games, breakout sessions, funny wigs, and some bourbon.
Lyle "Pepper" Taylor shows his excitement for Phase II after filing a domestic violence injunction against his neighbor's uncle. "I'm so excited about Phase II," he said, holding up the Phase II sign. "It's going to be great. Especially all the tents. And the ice, too."
Phase II Kicks Off with Colorful Parade and Potluck "Box-Off" in Sioux City, Iowa!
Everybody loves a parade! And that includes all the excited fans of RumbaTek Phase II!
Sioux City, Iowa was the site of the new RumbaTek Phase II kickoff with a colorful, festive parade that began at the Burger King on Pearl Street, and went all the way to the water treatment plant near Mid City Park. Along the way, the parade featured marching bands, colorful floats, clowns, jugglers, funny balloons, some dogs on bicycles, a
hilarious face painter, Miss Cornhole 2017, and free Pop Tarts for kids under six years old. The parade finished with a surprise appearance by Frank Hooper, President and CEO of Rumbaflex, who brought up the rear wearing a funny bird costume and riding atop Santa's Sleigh. As he passed by, he threw Pop Tarts to all the kids who were under six years old. After catching some Pop Tarts, one young boy was heard shouting, "I love Phase II!"
"I've been waiting for Phase II ever since Phase I," said Baxter Wu, during a recent church pilgrimage to Los Angeles. "When I got my Playstation, I thought there would be nothing better, ever. But Phase II is better! I think I'm going to join the National Rifle Association!"
Kurdish freedom fighters take time out from their busy day to show their support for RumbaTek, Phase II. Bijarde Dilba, unit commander from Kirkuk, and his personal bodyguards proudly flash the Phase II sign. "Phase II will be a big help to our struggle," Bijarde said. "It's so portable, and it never needs rinsing. I hate to rinse things out here where it's dusty." Most of his bodyguards agreed.
Phase II Sales Region IV Kickoff Jamboree Includes Huge Exotic Fruit Display!
Crews in Tulsa put the finishing touches on scaffolding for the Phase II distribution jamboree. Distributors from across Sales Region IV are expected to come ready to share efficiency ideas and suggestions for making more money. The theme of the jamboree will be "Efficient Efficiency - Just a Dream?" There will also be some displays and tables with a huge exotic fruit arrangement shaped like a dolphin.
Ernest Rappaport, Executive Director of the Phase II, Sales Region IV, Kickoff Jamboree, said, "Phase II is going to be amazing. I mean, think of a monkey, and then double it!"
The numbers themselves are impressive. The Phase II, Sales Region IV, Kickoff Jamboree will use 270 pounds of ice, 14 grills, 8 tongue depressors, 32 pillows, 1,097 cubic yards of mulch, a lawyer, a trampoline, 16 heads of lettuce, and a small spoon.
One of Phase II's most outspoken supporters, Rafe Westbay, was arrested after staging a one-man rally he called "Phase II Forever!" on the steps of the Fort Wayne, Indiana, courthouse. Yanked from the steps, he proudly flashed the Phase II sign. Though Westbay did not have a permit to use huge inflatable pretzels in his ceremony, his rally was otherwise very peaceful. So we say, "Way to go, Rafe!"
Tyler and Nicole Netzley sent this picture of their toddler, Shoobay, who has already begun flashing the Phase II sign at the tender age of 14 months. "Shoobay is so excited about Phase II," said Tyler Netzley. "The first word he said was 'two...two,' and we just knew he meant Phase II."
Tyler and Nicole say that from this point on they've been doing everything in "two's" with Shoobay. "We give him two pieces of bacon for breakfast. We put two shoes on each foot. We even say his name twice every time we talk to him. We say 'Shoobay, Shoobay' every time, even in the mall."
Welcome to the RumbaTek Phase II family, Shoobay!
Three-Day Phase II Training Conference Welcomes Sales Reps from America and Virginia!
Sales reps from sales regions all across North America and Virginia gathered in Dayton, Ohio for an intensive, three-day training conference on "Selling Phase II and Beyond." They role played and wore colorful Phase II sashes as they participated in a wide variety of workshops and breakout sessions. These workshops and breakout sessions included, "Phase II in the Kitchen, "Smile! You're on Phase II,"
"Phase II Without Borders," and "Is Phase II All Mine, or Someone Else's Who is Also Excellent?"
Though Frank Hooper was in Dayton at the time, he was unable to attend the training conference. But later in his hotel room, Frank said, "Phase II is excellent. Very excellent." Then he repeated it by saying, "Phase II is excellent. Very excellent." Then he held up a Phase II canvas tote bag.
We agree, Frank!
Preparations for Phase II Pick Up Steam, and Everybody is Very Excited!
All the bread needed for Phase II has not only been baked, but it's been inspected, too. As Tristan LeGrand, Associate Phase II Bakery Chef said, "I know how important all these kaiser rolls are to this phase of RumbaTek. That's why we're inspecting every roll twice. And then we're inspecting it again!"
Six times more concrete was needed for Phase II than for Phase I.
After the Phase II concrete was poured, it was spread out everywhere. Then some more was poured...six times more!
Welders begin the difficult task of welding all the cantilevers and stanchions. Over 63 stanchions will be welded to each Phase II hopper. Bins might have even more!
Expert crews set up the specially-designed "tents" that will house over 17 pumps and dollies at one time. These "tents" are double reinforced and made from advance polymers developed specifically for Phase II.
Phase II arborists begin planting 480 new trees to celebrate RumbaTek Phase II. A lot of the trees were oaks, but there are also other kinds. A special "watering" crew will hand water each tree on a rotating scale, beginning with horizontal progressions and continuing to each Thursday.
Security will be tight for Phase II. Security guards are going through a rigorous eight-step intensive training course. "It's extremely rigorous," said Maggie Bomkamp, Phase II Security Chief. "All eight steps are intensive. Plus, there are some more steps if we need them."
Phase II Projections and Forecasts Look Very Excellent!
Click the charts and graphs below to see the projections and forecast details.
/